The recording sessions for Hunch Power's debut single "Stop the World" started on Friday 10th June at Playing Aloud Studios in Lincoln, UK.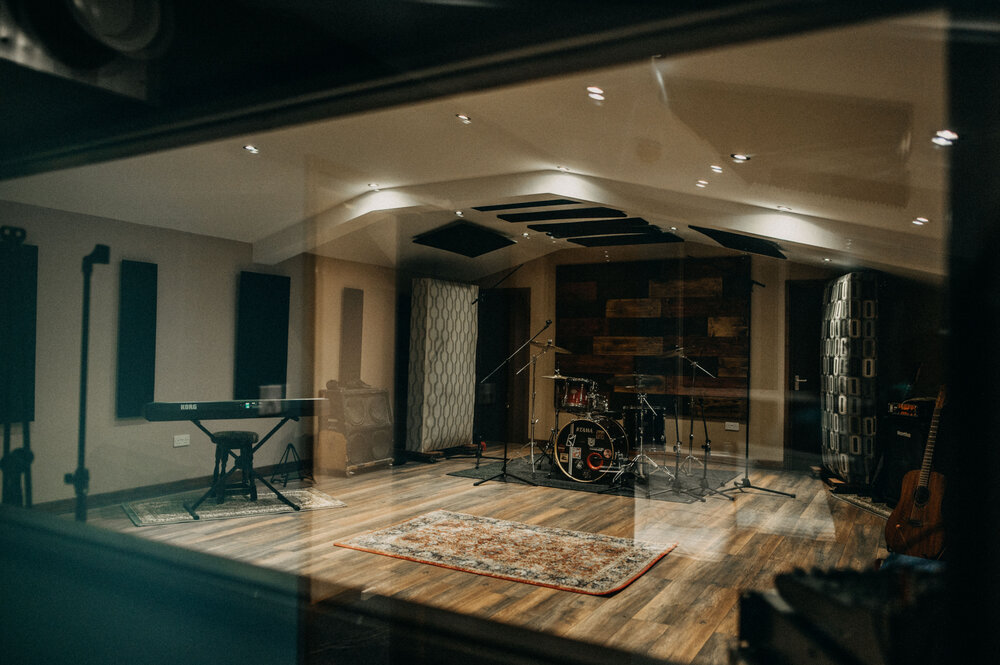 "We're very excited to be working with Sam Cook who's produced some of our favourite bands in the current Punk-Rock scene. He's been very supportive since we got in touch and during all the pre-production stage".
Jack Gregory from Northern Captives guested on drums. He's also the session and touring drummer in Hell's Ditch, another up-and-coming Punk-Rock band that we've recently seen playing at Call of the Wild Festival. They'll be soon heading to Germany to play at the Booze Cruise festival in Hamburg.

Sam Cook is also well known as the lead singer-songwriter and guitarist in his own band Northern Captives.
Last year Sam produced a couple of new singles for Norwich's XtraMile signees Ducking Punches, which they released while touring around the UK with Frank Turner at The Gathering shows.

Harker from Brighton recorded their Dead Ends EP with Sam Cook in 2019. Harker will be playing at Till the Fest 2 in London later on in the year.
On a different note, the "Urburden" EP that We Bless This Mess released in 2019 is just the perfect acoustic DIY-Punk album.

Keep your eyes peeled for "Stop the World", the debut single by Nottingham's new Alternative Rock band Hunch Power with a very iconic music video premiering soon.